A good news—we'd like to provide free N95 masks to our customers!
   From December 2019 to now, from China to South Korea, Japan, Italy and the world are suffering from the virus.

    Fortunately, after severaL months of fighting the virus by our national medical staff and the people of the whole country, the situation in China is now very good, and all walks of life have gradually returned to normal operation. Thank you very much for the internation friends who have helped China.
    Now, in the face of severe illness in various countries, our country has also actively donated medical supplies and arranged for medical industry experts and staff to go to various countries to carry out support work.

    Here, our company also try our best to prepare some medical N95 masks for our customers, if you need, please actively contact our business people. Of course, if you buy our products now, we will also give some N95 masks at random.
    We are one, let's fight the virus together and become strong together. We believe that the haze will eventually dissipate and the future will be better!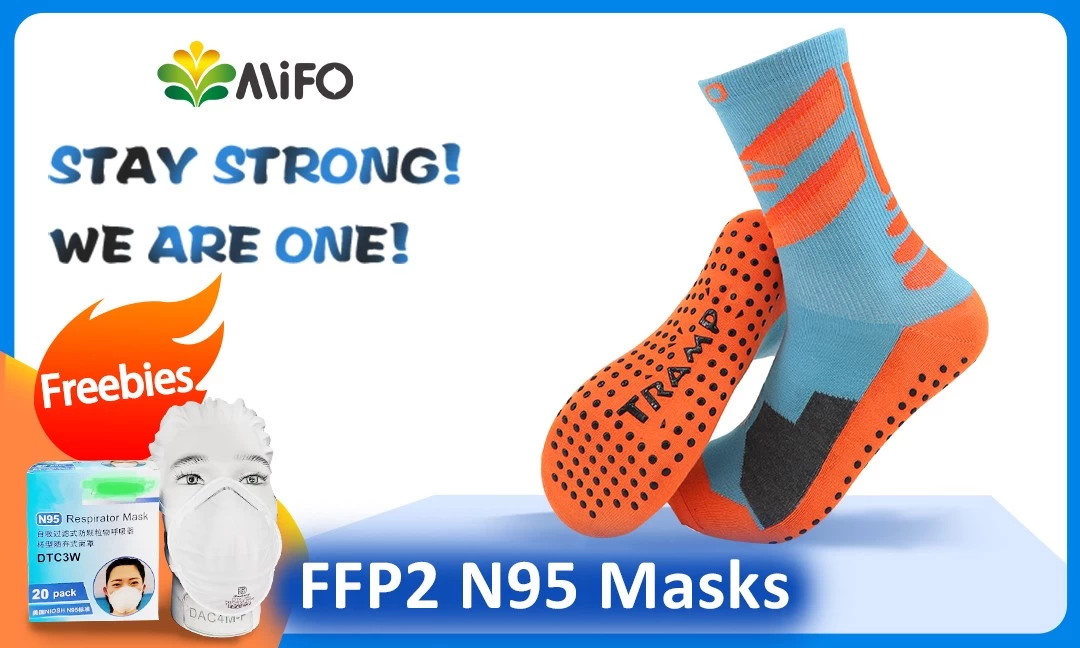 custom trampoline socks, mifo socks, chinese socks supplier, N95 masks for freecustom trampoline socks, mifo socks, chinese socks supplier, N95 masks for free