Trampoline Parks New Game Project—Spider Tower
Spider Tower
Spider Tower is a kind of amusement equipment made of high quality thickened steel aand nylon safety net, and there will be a trampoline or sponge block near 1.5 meters high at the bottom as the stress surface of the player. At the same time, the equipment is usually seven layers high, each layer 70 cm, entertainment can also exercise the patience and courage of participants.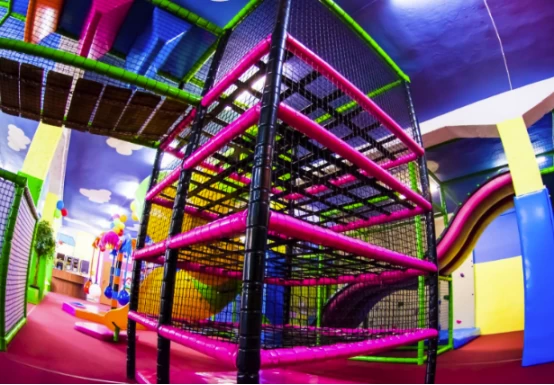 There are two main ways to play.
The first is that participants fall from the top layer by layer, which is more exciting, but also dangerous, and needs careful consideration.
The second is for the participants to climb up from the bottom layer along the gap in the middle of the elastic net to the top layer. 
Sure, if you want to enjoy your time in trampoline parks, we believe you need best trampoline grip socks to protect yourself. Our non slip socks will be your best choice!